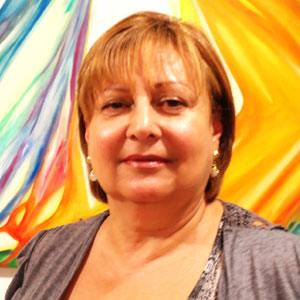 Rocío Márquez Ayala
Coach Ontológico Senior Newfield Consulting
Economista Universidad Católica Andrés Bello (1977)
Master en gerencia INCAE (1987)
Facilitadora de procesos de cambio organizacional y trabajo de equipos OD y PCO ( 2000)
Certificada como Coach Ontológico Empresarial avalado por el Instituto Tecnológico de Estudios Superiores de Monterrey por Newfield Consulting (USA 2002)
Certificación The Insights Certification Programme, Insights Network Mexico (2003).
Practitioner in the Art of Neuro Linguistic Programming, Escuela Argentina de PNL y Coaching, Buenos Aires Argentina (2003)
Especialización en Gerencia Social, Fundación Polar (2004)
Certificada como Coach Ontológico Senior por Newfield Consulting en Sevilla, España (2008)
Especialización en formación de gerencia para emprendedores, Fundación para la promoción de empresarios, Caracas (2012).
Su desarrollo profesional y gerencial es en el área estratégica y en el área de la gestión humana en organizaciones trasnacionales.
Especializada en la creación de programas de desarrollo para mejorar el desempeño y la comunicación individual y de equipos.
Facilitadora de procesos humanos a través del uso de la ontología del lenguaje para el desarrollo de nuevos líderes.
Ha sido coach supervisora en los programas de certificación de coaching de Newfield Consulting y coordinadora de enrolamiento en los diferentes programas de la ECORE.