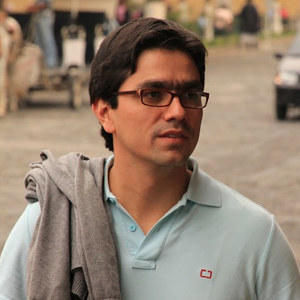 Nicolás Hurtado
Coach Ontológico Senior en Newfield Consulting.
Magister en Coaching Ontológico Avanzado de la Universidad del Desarrollo (Chile) y certificado en el programa de The Art of Business Coaching.
Trabaja como coach titular de Newfield Consulting, formando líderes en programas de: coaching onotológico, competencias directivas genéricas, el arte de la retroalimentación, intervención de equipos, entre otros.
Facilitó talleres, coachings y formaciones para clientes en Centro y Sur America; Bancolombia, Brigard & Urrutia Abogados, Grupo Bolivar, Sura, Itaú, Oleoducto OCENSA, HP, Ecopetrol, entre otros.
Ha complementenado su formación en abordajes corpo-emocionales como: Análisis Corporal Bioenergético y TRE (Tension and Trauma Releasing Excersises), los cuales agregan valor a su trabajo con las personas.
En el pasado obtuvo título profesional en Ingeniería Mecánica (Universidad de Los Andes / 2003) y posteriormente trabajó durante 8 años en industria de tecnología. Ocupó cargos de Gerente Regional para Latinoamérica y El Caribe, Business Development Manager y Gerente de Proyectos.