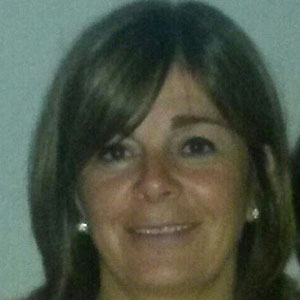 Alejandra Molina
Coach Senior de Newfield Consulting
Licenciada en Relaciones Públicas en la Universidad J. F. Kennedy de Buenos Aires, Argentina.
Coach ontológico internacional por Newfield Consulting, Certificada en los Programas The Art of Business Coaching y Programa Avanzado,de Coaching Ontológico ambos dirigidos por PhD Rafael Echeverría en Newfield Consulting.
Más de 15 años de experiencia en Recursos Humanos combinando consultoría y ámbito corporativo en diferentes industrias. Docencia universitaria en la carrera de Administración de Empresas de la UCA.
Su experiencia incluye trabajos en áreas de Capacitación, Desarrollo, Comunicación Interna y Selección. Destacándose como Jefe de Capacitación y Desarrollo en varias compañías realizando trabajos y proyectos de Detección y Desarrollo de Potencial, Plan Anual de Capacitación, Planes de Sucesión, Business Coaching, Procesos de Comunicación Interna, Encuestas de clima organizacional.
Como consultor ha prestado servicios a: Cablevisión, Banco Galicia, Admifarm Group, Newfield Consulting, Telecom.
Coach supervisor de los programas de formación de coach ontológico (ABC y DCO) en la ECORE (Escuela de coaching ontológico de Rafael Echeverria).
Coach Supervisora de programas in company de Competencias Directivas Genéricas, en empresas como Telecom, Banco Galicia, Gasnor, Gasmarket, Argenti Lemon, Compass.
Procesos de Bussines Coaching en Telefonica de Argentina.
Facilitadora de dinámicas de equipos y coach del Programa de Formación Integral, dictado en La Paz , Bolivia por la Empresa Suntal S.A. y Ser Libre.
Coordinadora del Programa de Coaching y Liderazgo desde el 2013 a la fecha , dictado conjuntamente por Newfield Consulting y la Universidad Torcuato Di Tella.