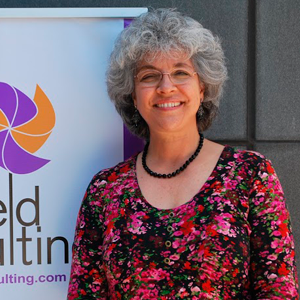 Alicia Pizarro
CEO Red Global de Newfield Consulting, Socia fundadora y Directora
de la Escuela de Coaching Ontológico de Rafael Echeverría
Socia fundadora y Directora de Newfield Consulting, empresa que opera en más de nueve países desde 1996 a la fecha. Es Licenciada en Educación (Universidad Central de Venezuela), Tecnóloga Educativa, especialista en Educación de Adultos.
Egresada como Coach Ontológico por The Newfield Group, 1994. Ha participado como consultora, coach, diseñadora y facilitadora en los diferentes programas que Newfield Consulting ha hecho en el mundo.
Es diseñadora junto con Rafael Echeverría de la propuesta de Coaching Ontológico que da base tanto al Programa The Art Business Coaching" (ABC), dictado en diferentes países de habla hispana, y que lleva más de cuarenta ediciones, como al Programa Avanzado de Coaching Ontológico.
Participó en un programa de rediseño de la práctica docente del Instituto Tecnológico y de Estudios Superiores de Monterrey (ITESM), en México. Hoy ejerce como directora de la ECORE, Escuela de Coaching Ontológico de Rafael Echeverría, además de la dirección compartida en la red internacional de Newfield Consulting y ser consultora en diferentes programas de intervención empresarial en todos los países donde esta red opera.